Making History
To celebrate Women's History Month and International Women's Day, what better way to promote a world free from bias, stereotypes and discrimination than to share with you the thoughts of some of our female technologists?
A career choice traditionally favored by men; technology is gaining momentum with women in all areas of our business. Together with our parent company, RELX, LexisNexis Risk Solutions and the people within it work hard every day to create a workplace that is always equitable, diverse and inclusive.
We are proud to be a signatory of the Women's Empowerment Principles and to be included in the Bloomberg Gender Equality Index.
We hope these stories will inspire women to build their tech careers with us. Not only because we make it challenging and have never forgotten that it should be fun, but because the work itself offers real purpose in helping to build a better society for everyone.
Every day, our people are inspired to develop new ideas that make unique contributions to society and the communities in which we operate.
We think that's a career choice worth making.
Nova Rose
Sr. Director of Program Management
Boca Raton, FL US
My team's mission is to lead change and enable excellent global product delivery by collaborating flexibly and transparently with our partners across the organization. My team handles technology project management along with incident and change management. I have been here 10 years.

I was born and raised in Jamaica. When I applied to college and was asked to choose a major, I decided on Information Technology. It wasn't that I had any particular passion for it, I just couldn't decide. Throughout my career I have had the opportunity to try different paths in technology and in 2001, I moved to the United States. I found that project management resonated with me and was the best fit for my abilities; it was my sweet spot. My career has grown tremendously over the past decade.

Gender diversity is important to our long-term success not only in our everyday interactions outside of work but also from a professional perspective. Different backgrounds and experiences lead to a rich and fulfilling work environment. It is important to have women leaders so there are role models and mentors for inspiring women new to the industry. We have a way to go, but our parent company, RELX, and LexisNexis Risk Solutions has the right programs in place to make this happen. We are getting into high school and college career fairs while funding technology programs in schools. And today, we are starting even earlier in elementary schools to encourage girls in STEM.

Technology is broad and varied with many different interesting paths to pursue. You can never get bored and it is easy to pivot if the fit isn't right. There is always something new to learn so it is perfect for people with a thirst for knowledge. Because the industry is now recognizing the need for more women, this is the time to get in. There are more female mentors and leaders in tech and more male leaders who recognize the need for female talent than ever before. That means there are more chances for women to have a successful future in technology.

It is impressive that we put as much effort into gender as we do with other areas of diversity, and this makes it clear that everyone has a place in the organization.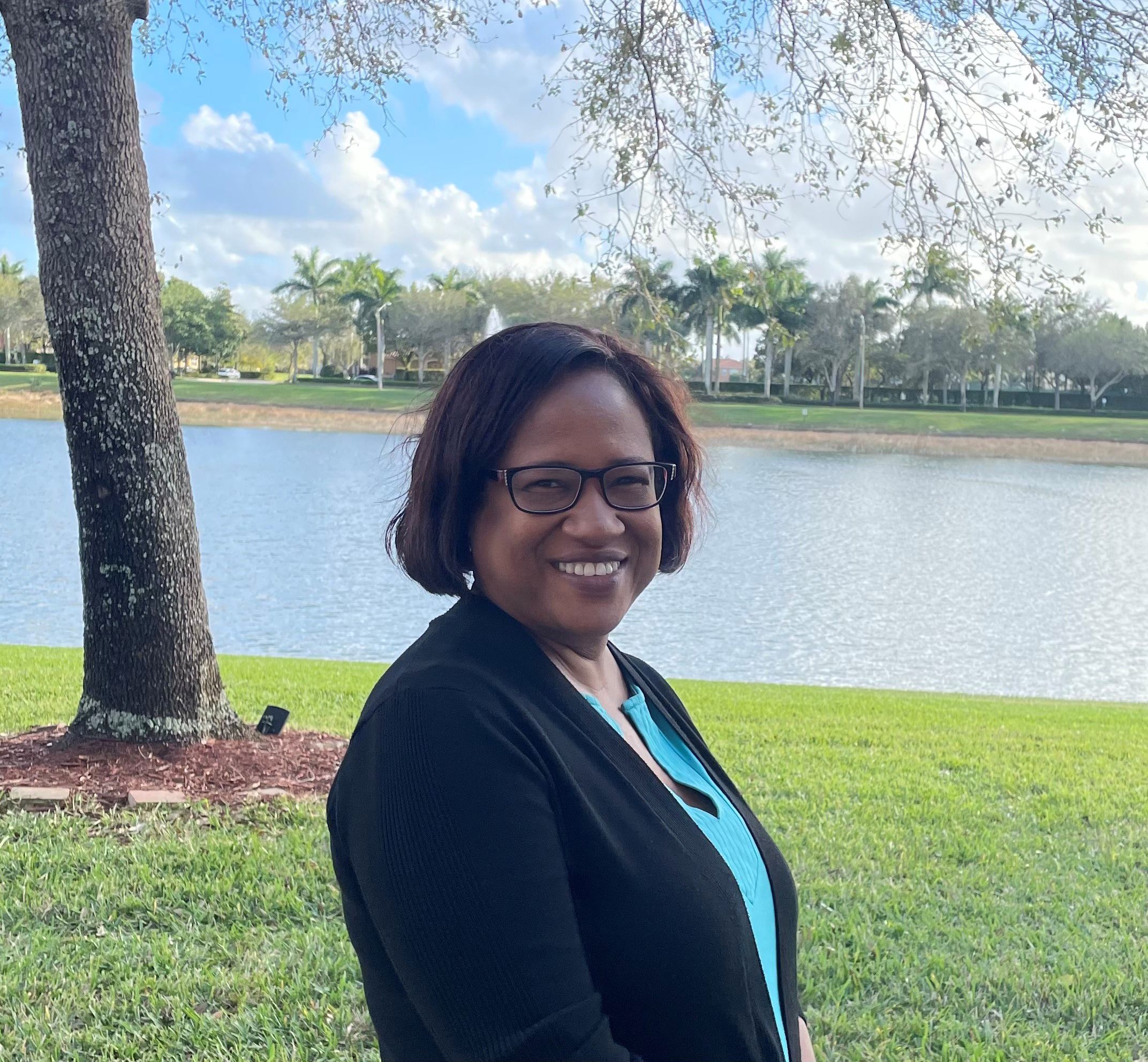 Dorota Tsatsaris
VP of technology, London, UK
I lead the technology department for ICIS, a provider of critical data and expertise to the chemical and energy industries. My focus is to enable the business strategy via technology solutions, providing data and insight to our customers in the way that best suits them.

I got into technology through my family background - both of my parents being technologists. I love working in technology as, for me, it is a creative space. I love the feeling of satisfaction when a new product launches, delivering a new capability that wasn't there before - making things happen in innovative ways and working with highly capable people.

Technology needs innovative thinking. To think innovatively you need to be psychologically safe. The more inclusive and diverse the group, the more everyone feels safe and relaxed and can innovate together. Gender diversity delivers better results. In technology we are providing solutions for a diverse customer base so the teams designing the solutions should also be diverse.

There are many programs and initiatives at our parent company, RELX, that support diversity. For a few years now, I have been a part of the many Women in Technology initiatives. We are signatories of the TechTalent charter, we've worked with young girls in schools to encourage them to consider future careers in tech and we've organized hackathons, mentorships and awareness programs. We have promoted advocacy and allyship and worked within an employee resource group to bring together and empower the women working in tech as well as looking at skills and training opportunities.

Technology is probably one of the hottest markets for jobs right now, with plenty of growth. I have seen predictions of demand for technology resources tripling in the next decade. This provides career safety for anyone choosing to work in tech. It is fun to solve problems together and that's what we do most of the time in tech.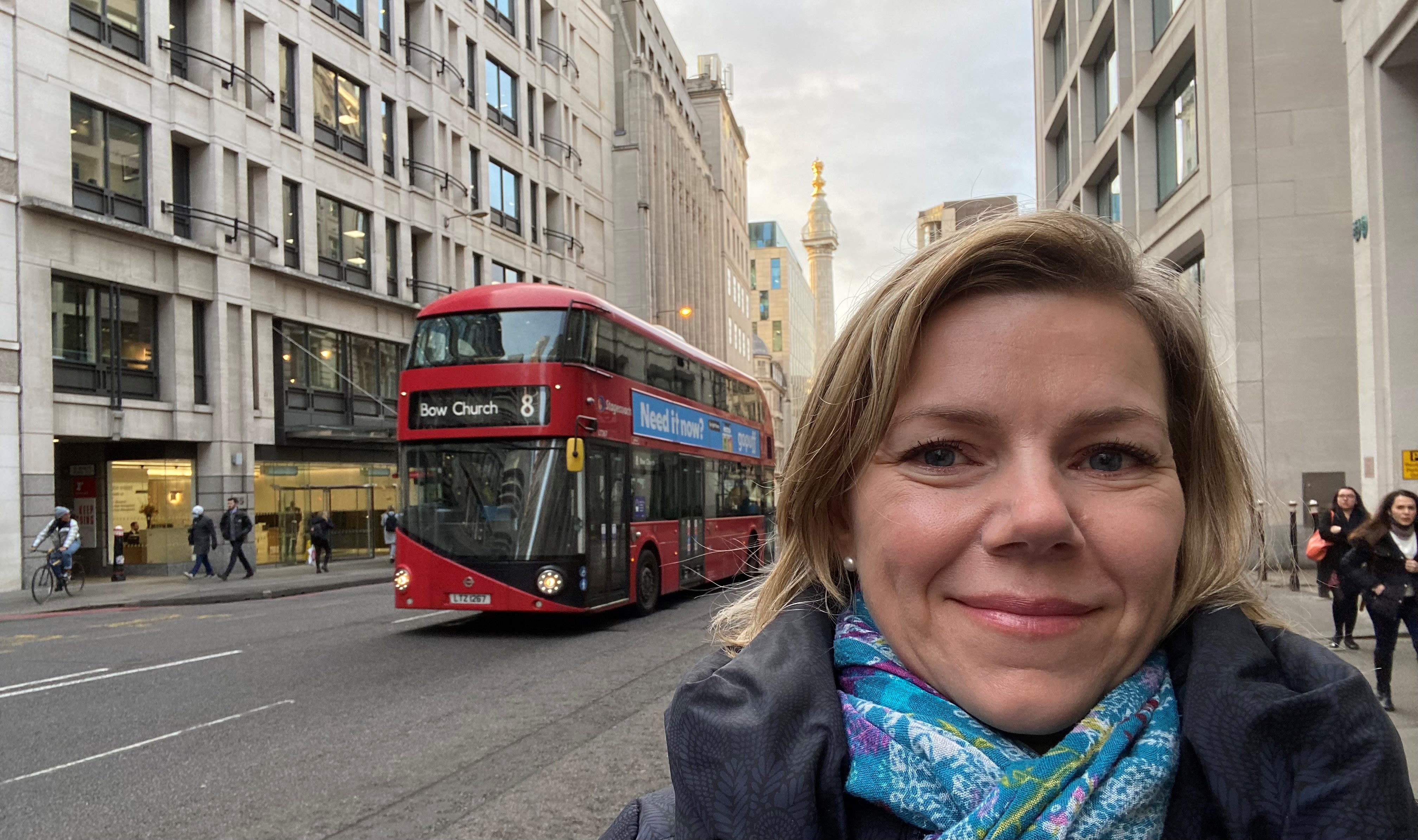 Marisa Franz
Scrum Master, San Jose CA, US
My part of the business provides an enterprise solution for digital identity intelligence and authentication powered by insight from billions of transactions, embedded machine learning and a powerful decision platform.

Our team uses the agile methodology with an iterative approach to projects and development. As a scrum master I facilitate the necessary rituals within the agile framework. I try to keep the boat smoothly moving forward. If we hit turbulent waters, it's my job to identify how we react and stay on track.

Technology wasn't my original plan while in college. I gradually began shifting my attention toward tech the more I used it. I did plenty of creative writing and thought maybe I could implement my skills within technology. I joined LexisNexis Risk Solutions in 2018 as a technical writer and in 2020 changed teams and transitioned to a scrum master role. Moore's Law tells me it's going to get very exciting, very quickly.

Diversity and inclusion are not matters of political correctness; instead, they are critical for growth and success.

Evolve diversity to inclusion and let radical innovation provide radical results. Fostering a culture of inclusivity naturally leads to more gender equity.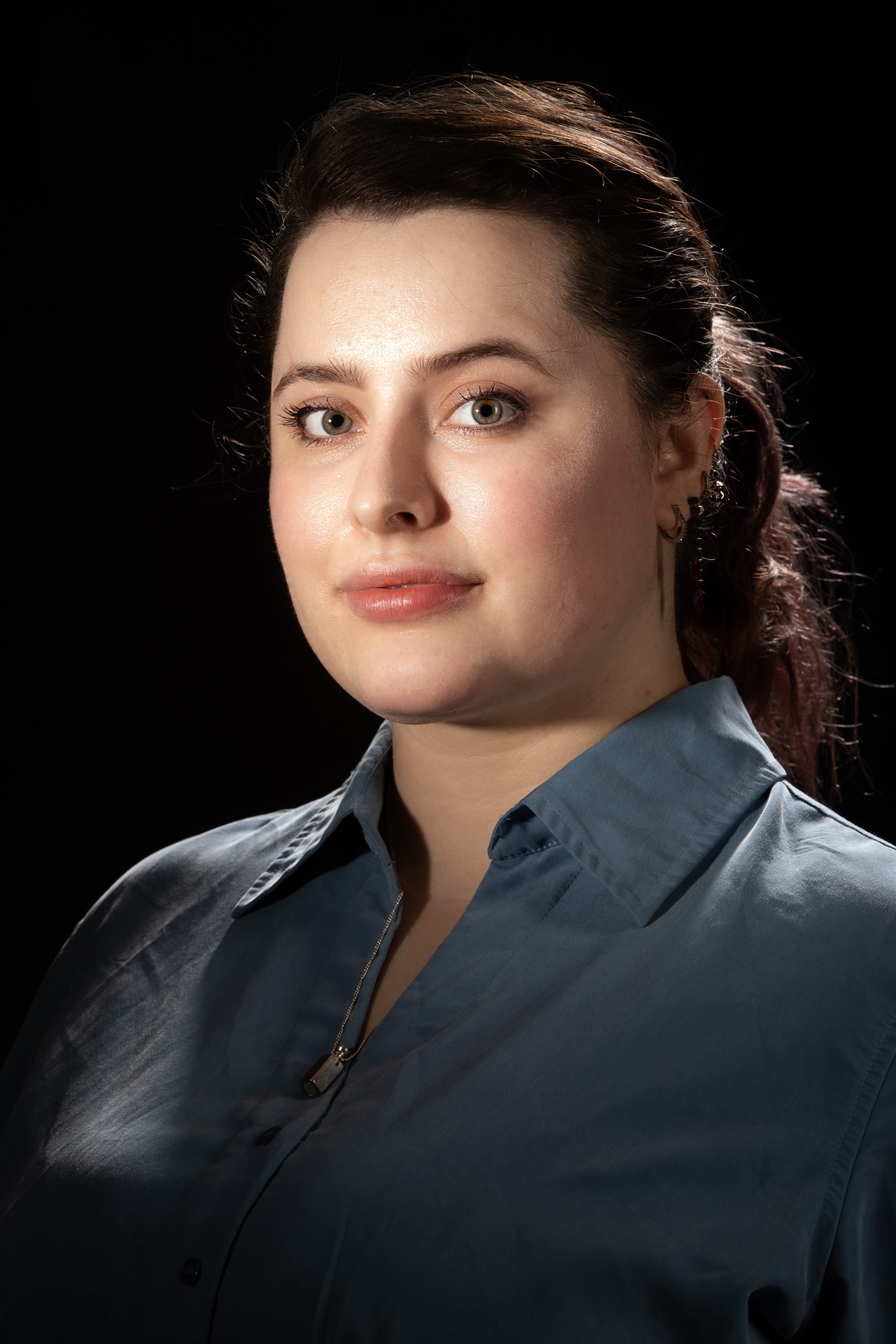 Tasha Reid
Director, Software Engineering
Atlanta GA, US
My primary focus is to ensure that all insurance related products we support are meeting customer expectations on a day-to-day basis. Our work is heavily data focused so it can be used in a meaningful and productive way.

My father retired from the military a week after I graduated from high school and moved the family from Idaho to Georgia. Once we got there, my parents realized that I could not get in-state tuition and they wanted me to go to college in the same city in which they lived. Literally, my only option was technical school for an affordable education. From there I was able to transfer to a university to finish my bachelor's degree. A career in computers was then the only option which really appealed. I originally wanted to go into either art or law. But not only do I not regret it, I love it. I see this as divine intervention putting me on a path that is inspiring, fun and expansive.

Gender diversity, no matter the gender that requires representation, has a long history of positive impact to the workplace. Women being represented helps an organization have better perspective and improves communication. It also widens the talent pool and increases retention. Seeing women in leadership roles is motivational when you work in a sea of leaders that are mostly male, which can be the case sometimes in technology.

There is an obvious effort within RELX and LexisNexis Risk Solutions to obtain and retain diversity at the company. There are supportive programs like the Women in Technology employee resource group that are internal and the ability to explore external programs like Black Women Lead.

From when I started in 2005 to where we are today, the improvements have been some that I couldn't have imagined then. Continuing to make our culture inside the company reflect realities outside the company can only keep us moving forward.

Technology is a great career choice because of all the growth potential involved and the flexibility it offers. There are always new avenues being explored. The natural innovation that comes within the technology culture ensures new and exciting paths for achieving your career goals.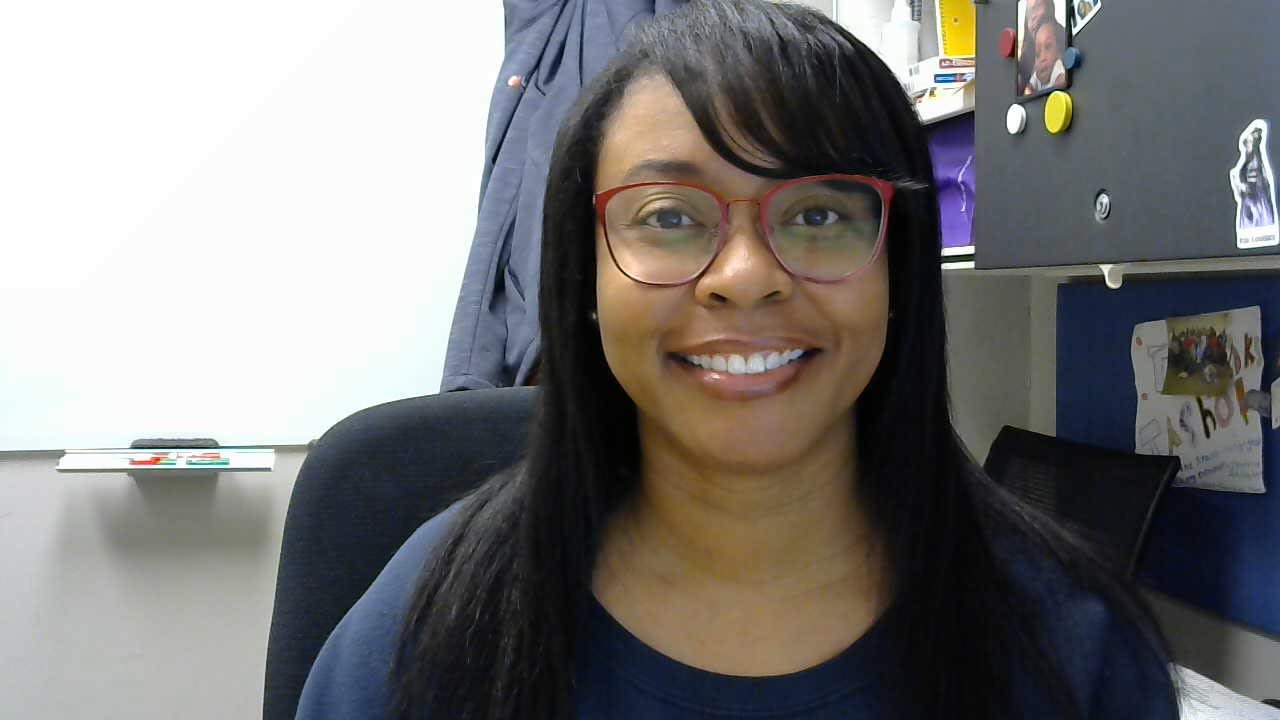 Angela Beatriz Herzberg
Director, Software Engineering
Boca Raton, FL US
I was born and raised in Guatemala and only started working with computers because my mother enrolled me in a Computer Science and Accounting high school. I did not use a computer until I was 16 and didn't own one until I was finishing up college in the US.

In high school, my teachers and mentors tried to discourage me from studying computers and tried to push me to focus on Accounting, which was what most of the girls at school were studying and was considered a safer choice. But I knew Computer Science was for me after my first class, so I kept at it.

I worked with start-ups while completing college in the States and did not encounter any other native Guatemalan females at work, let alone any other Latinas when I first started. I did not speak much English when I first arrived in the states either but that didn't matter because I brought a lot the table: there wasn't anyone else like me and my diverse perspective and unique approach to problem solving made me a valuable asset right from the beginning. The language barrier made things a little tough for the first year or so, but I still got to learn so much and to try everything – including dismantling a server from start to finish.

One of the great things about working for LexisNexis Risk Solutions is that the emphasis on cultivating gender diversity is real – it's not just a company line. Everyone, from the CEO and CTO down truly understands the value that gender diversity brings and works to create a more diverse workforce, period. Yes, the industry as a whole is still dominated by males, but our company really works to fight that. They even offer coding camps and classes for young girls to help expose them to computer science fundamentals, big data and analytics, and digital citizenship to help spark their interest studying technology.

I feel very fortunate to have had the opportunities to explore and try different things and to find something that I love to do; especially coming from a place like Guatemala, where opportunities are limited and many people do not have access to a basic education.

Technology is fast paced and exciting and pays well. Because of this, it's a great choice for women and there are so many opportunities. My advice to women looking to work in technology is to explore and try things out. There's so much that you can do."