It's Artists Like These
In the Midst of the Pandemic, These Employees came together to Inspire others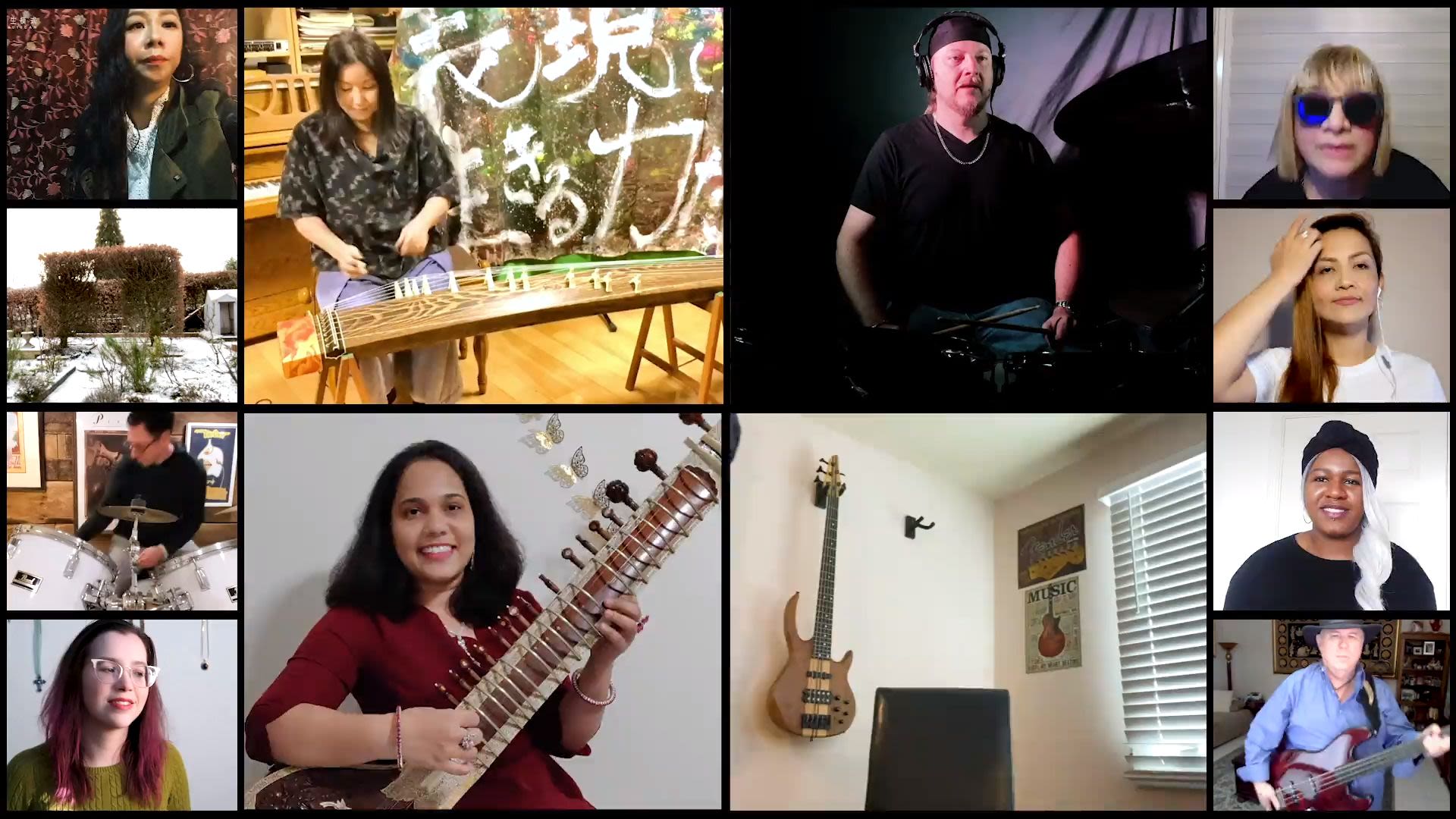 Inspiration, tears of joy and rock music are not things that most of us associate with corporate videos. So, when LexisNexis Risk Solutions Group employees logged in to attend the premiere of the Rock Solutions' Times Like These Music Video, they were unprepared for the rush of emotions, cheering and feelings of unity that followed.
Featuring an amazingly talented group of employees, the video is dedicated to co-workers who were lost during COVID-19 and is raising money for Hope and Homes for Children and… it resonates with nearly everyone who watches it. The video has already amassed thousands of views on YouTube and has been shared with friends, family and on social media because it's THAT good.
"As a result of their epic cover of 'Times Like These' LexisNexis Risk Solutions Group has helped transform the lives of children with hearing impairments...," said Laura Yonish, Major Partnerships Account Manager at Hope and Homes for Children.
Naturally, questions about the video (which incorporates performances from people around the globe who have never met face-to-face) soon came in from both employees and people outside the organization. "Who thought of this and put it together?" "Is the rapper from Accounting?" "Can I buy this song on iTunes?"
While we are not able to answer all of the questions we received, here's a look into the personal lives of some of the talented artists involved in this this special project.
Jayne Hunt
Global Head of Production and
Video Director and producer
london, UK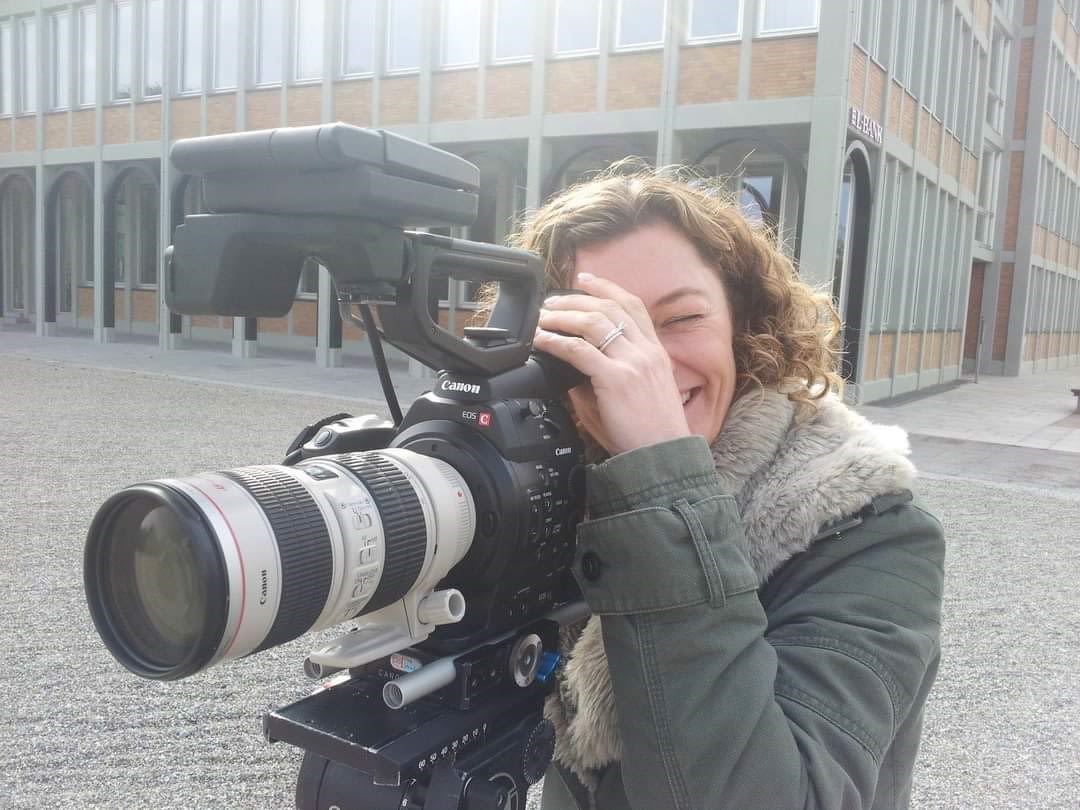 A lightbulb moment for Jayne occurred after seeing the Stay At Home Live Lounge All stars perform their cover of the Foo Fighters' song 'Times Like These' to benefit a charity in the UK. The moving performance featured artists including Dave Grohl, Chris Martin, Dua Lipa, AJ Tracey, Celeste and Sean Paul and quickly reached the top of the charts in the UK and Europe.
That's all it took. Jayne, who directed and produced the video, was immediately inspired and set out to create a similar project with her co-workers.
"Lockdown had been difficult for all of us, and this would be a fantastic way to lift people's spirits and raise some much-needed funds for charity," says Jayne. She was inspired to create the video and dedicate the project to fellow employees who were lost during COVID-19 after learning about the passing of a young, vibrant co-worker who was a dear friend. "I wanted to do something to honor her and all the other people we lost," says Jayne.
It took only one email to spark the interest of fellow employees, with 69 musicians and singers from around the world signing up… and hence The Rock Solutions Group was born.
With so many talented people ready and willing to participate, Jayne says the biggest challenge was mixing the audio. Her colleagues Mark Wilmshurst and Banister Murray synced up more than 200 layers of music and mixed it to perfection. Editing the video was equally tricky: after another colleague, Jarrad Templeton, delivered the assortment of video clips, Jayne and her team worked long into the evenings and weekends to complete the project.

"I was completely overwhelmed at the level of talent that came in and the end result is incredible, I'm so proud of everyone who worked on it. It's been an antidote for lockdown."
A Wild Light, Burning Bright
Ida Anderson
Strategic Account Executive and Vocalist
Alpharetta, Georgia, USA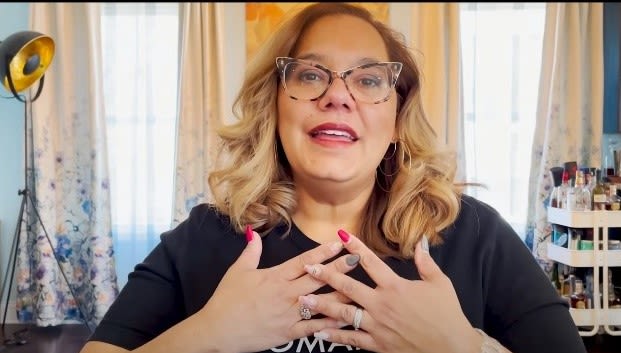 As the first singer to appear in the video, Ida immediately blows listeners away with a voice that makes it hard to believe that singing is not her day job.
"This all starts with my Mami," says Ida ⸺ she was an amazing singer, a real natural talent and a huge inspiration."
Born in Puerto Rico, Ida and her family moved to Pennsylvania when she was young and joined a local church as soon as they arrived "because that's what Puerto Ricans do!" she says. Singing with the church and in general became "so very much a part of my family's story, I can't imagine a life without it."
Despite her tremendous talent, Ida was initially nervous about sending her video to the team, "but I thought that if I can do any good with the company I work for, I should really give it go, so I submitted on the very last day," she says.
"It's important to me that what I do every day makes a real impact… I love that part of my work. And the same thing drew me to this project ⸺ the huge impact we can have on a child's life. It was worth every minute."
Mike Cook
Director, Software Engineering and Rapper
London, UK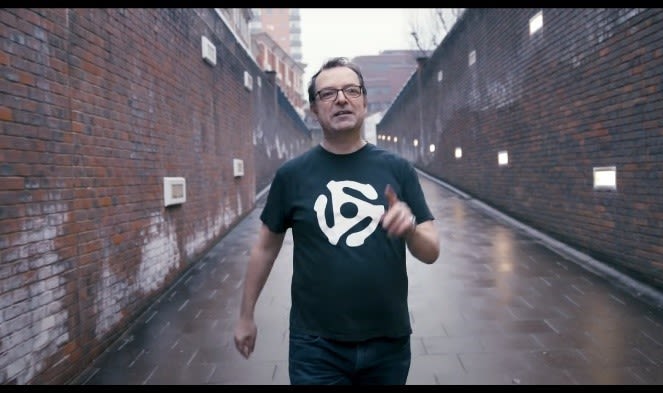 As the lone rapper strolling through South London's streets, Mike's performance is one of the unexpected highlights of the video. Surprisingly, until the "Times Like These" track Mike, who wrote his own lyrics, had never even considered rapping. "I'm a fan of some grime music; it's a constant soundtrack in my house thanks to my two grown up sons, so I gave it a go," he says. "The reaction has been incredible. I may even write a few more rap tracks myself in the future!"
"I've always been drawn to music that's a little different, music with rough edges and passion," says Mike, who released two reggae/dance inspired albums in the 80's and currently plays flugel and cornet for a brass band in Crystal Palace, South London. "I love being part of an ensemble and producing something that's greater than the sum of its parts. It's a real high when everything comes together."
Being part of the video was a similar experience for Mike. "It's incredible that you can just sit at home and do something really small and all of a sudden you've created this kind of conduit for charity to flow through. It's an amazing feeling."
Deepti Pappusetty
Software Engineer and Sitarist
Boca Raton, Florida USA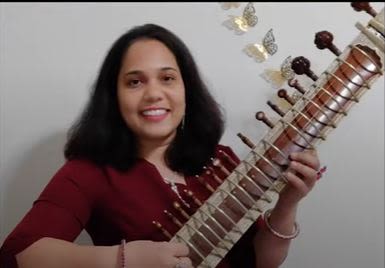 When she began playing the sitar at the age of seven, Deepti was so little that her mother had to balance the instrument for her. "You have to take the weight in your right hand, and that's a problem when you're so small!" she says. The prodigy was soon playing regularly on local radio and television in India. "My very first pay checks!."

After moving to the US and settling into her job, Deepti began playing at a temple in South Florida and performing in concerts. Today, as one of only two sitar artists in the whole of South Florida, Deepti is in great demand.
As a software engineer, Deepti finds a lot of similarities between her job and making music videos. "With coding you need to come up with algorithms, design and implement them, then piece everything together to come up with a final product. It's the same with music videos, and with this particular project, it's all about bringing everything and everyone together."
When the call for performers came through, Deepti seized the opportunity. "I was really excited to see all the instruments they could bring together, and how they mixed them, I just had to do it! The end result was so good. It was a great opportunity to be playing and interacting with different people from all over the world."
William George
Software Engineering Lead and Accordionist and Percussionist
London, UK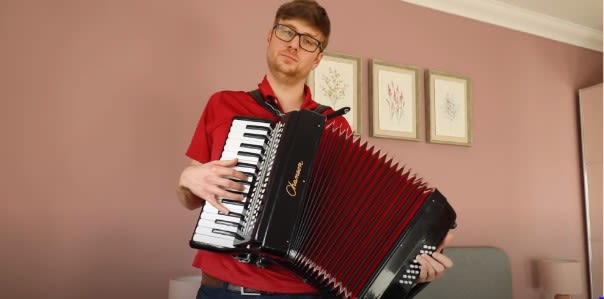 While you may remember William as the guy who rocks out on an accordion in the video, you can hear him throughout, playing some of the many percussion instruments from his personal collection.
Because he was terrible at reading sheet music as a young child, William developed the ability to play by ear, and today he has the ability to play melodic instruments by just "picking them up and giving it a go." His experience in a local brass band as a percussionist playing timpani, vibraphones and xylophones exposed him to a vast array of instruments, "and is perhaps why I'm not a stranger to collecting them," he says.
Unsurprisingly, William loves visiting music shops and trying out instruments. "Before lockdown my daughter and I would spend an entire afternoon out at one. The frequency that we visited my local store meant we really had to start buying things!"
William's love of music is what ultimately compelled him to join the video project. "I really wanted to be in a band and get back into music. I really like the accordion, it's grown on me since the recording, although it doesn't have a volume setting and my daughter runs around with her hands on her ears shouting that I'm too noisy."
Lauren Oldacre
Senior Quality Test Engineer, and Cellist
Cardiff, Wales UK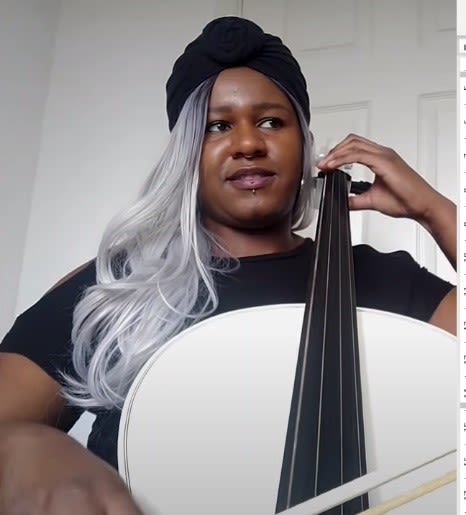 Lauren, who is a classically trained cellist, began playing at the age of 14. "I wanted to play the violin at school but there were no spaces left, so it was the cello or the double bass. I just opted for the smaller one!"
Today, Lauren performs with the City of Cardiff Symphony and the Cardiff Philharmonic Orchestras. "However, the pandemic has prevented us from being able to meet for a while," she says. Lauren has also been featured on a rock album, appeared on stage and toured abroad.

Lauren's exceptional talent and broad range ⸺ she loves to play pop, rock, ragtime, jazz, folk and anything else that comes her way ⸺ made her the perfect addition to the video project.
Therefore it is no surprise that Lauren leaped at the chance to be part of the Rock Solutions project. "Just seeing everyone from different places in the world coming together and making such a fantastic end result, has been wonderful."
Ian Kolarovsky
Content Analyst, Insurance and Singer
Ohio, USA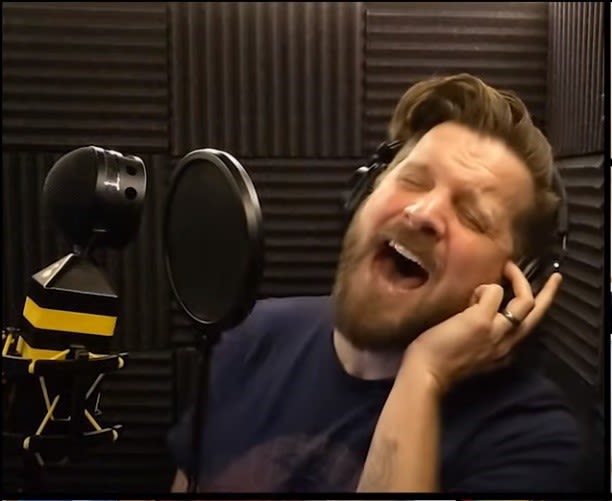 Ian's smooth, inspired voice is the last that you hear on the track, which he recorded in his "quarantine project" ⸺ a newly built home vocal booth that he completed in one weekend.
"When I built my booth I made a vow to myself to say 'yes' to any creative opportunity that came along," says Ian. "So as soon as I got the email that the company was doing this I jumped on board and said yes."
Until the lockdown, Ian played with a 90's alternative rock cover band. Now that things are starting to return to normal Ian spends evenings in "the box" re-learning dozens of songs he's forgotten over the past months. "It's a great setup to be able to pull up karaoke versions of songs and work on memorizing them. My wife loves it too because she doesn't have to hear me sing the same thing over and over again a thousand times."
"Honestly, I love the box so much. When I get in there, dim the lights and start singing it feels like I'm in my own little world. It makes the stresses and struggles of every day just melt away. Plus when opportunities such as the Times Like These video arise, I can jump right on them with no hesitation!"
"It's always one of my big goals to turn art into something positive and make a change in the world - that's all you can ask for."
Katherine Magbanua
Technical Support Analyst and Singer
Iloilo City, Philippines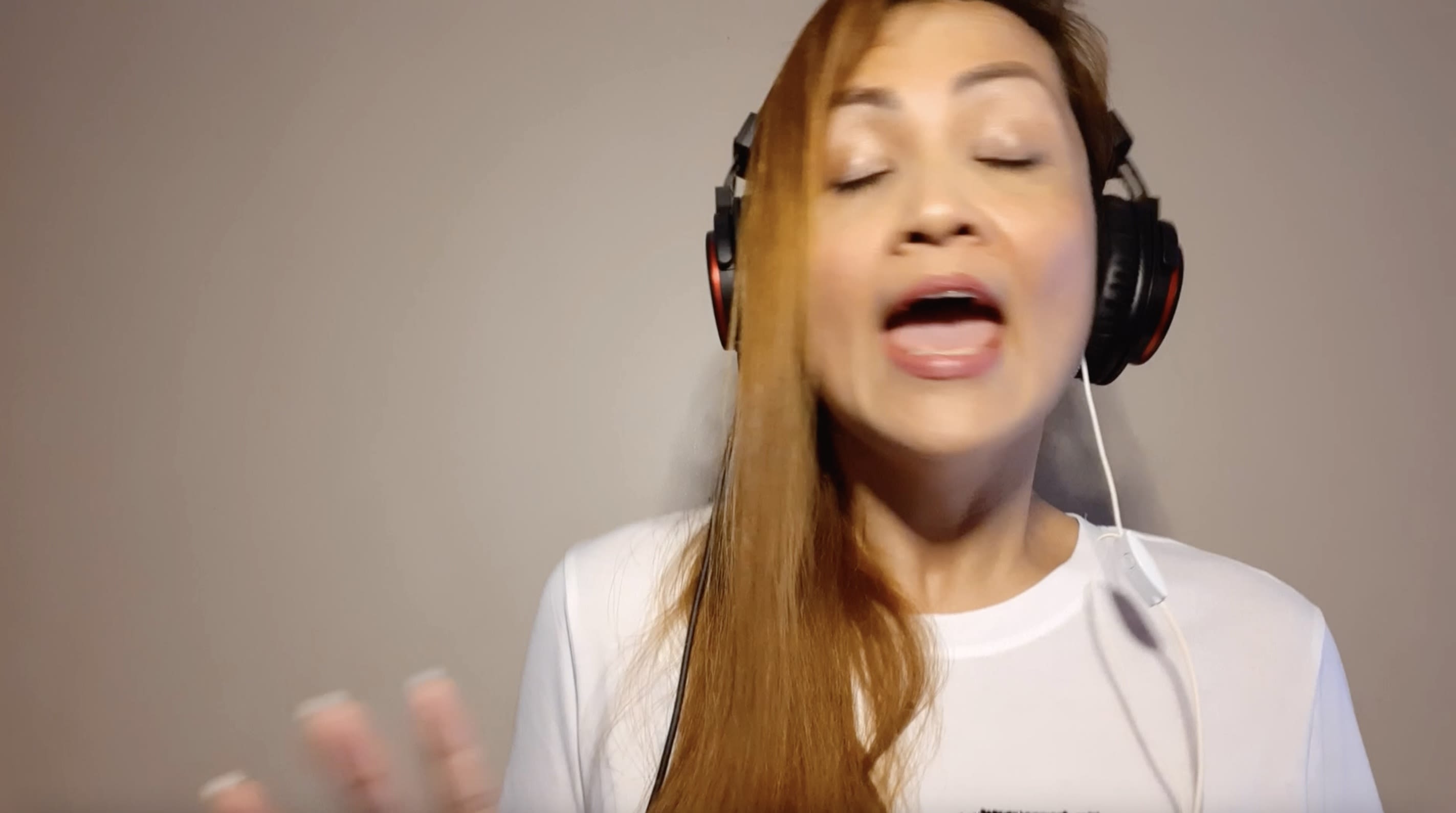 While Katherine is gifted with the voice of a Broadway or West End musical star, she has spent many years working hard to develop her talent and sharing it with others.
Katherine started singing at the ripe old age of four and eventually began formal training when was 11. She then seized every opportunity to perform that she could find, singing in church choirs, taking part in school musicals and cultural events too.
And while she adores the styles and voices of famous soprano Sarah Brightman and Tony award winner, Lea Salonga, she says her true inspiration was her mother. "My mother was a very good singer, I think she inspired me most ⸺ and she pushed me to pursue my passion."

Today, Katherine uses her singing "to inspire others." In fact, Katherine began posting videos of herself singing online to help make others happy during lockdown. So when she learned of the Rock Solutions' video project, she was very keen to be a part of it. "I just thought it was a loving act to spread positivity amidst what's happening around the world. "Music, for me, is healing. It changes everything ⸺ it connects souls from different paths."
It's times like these time and time again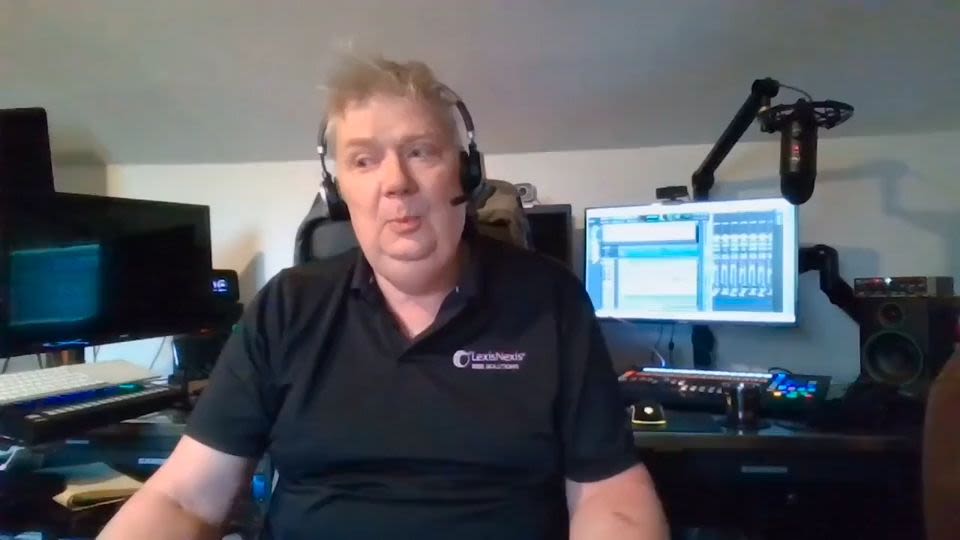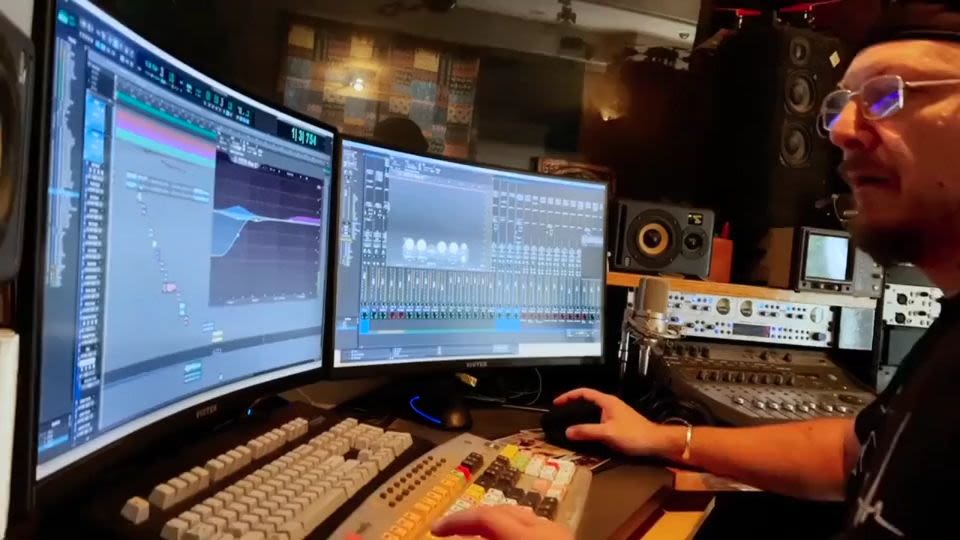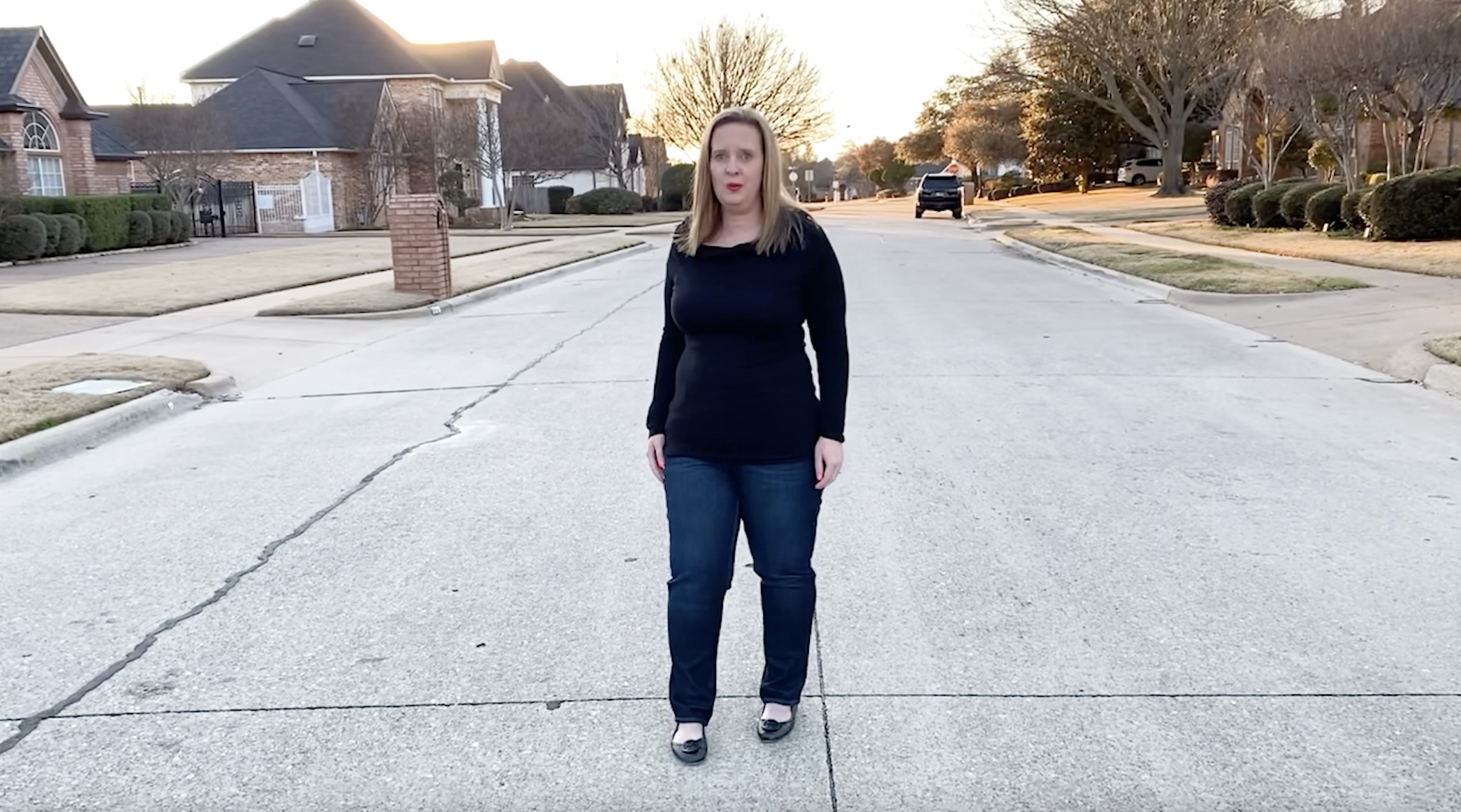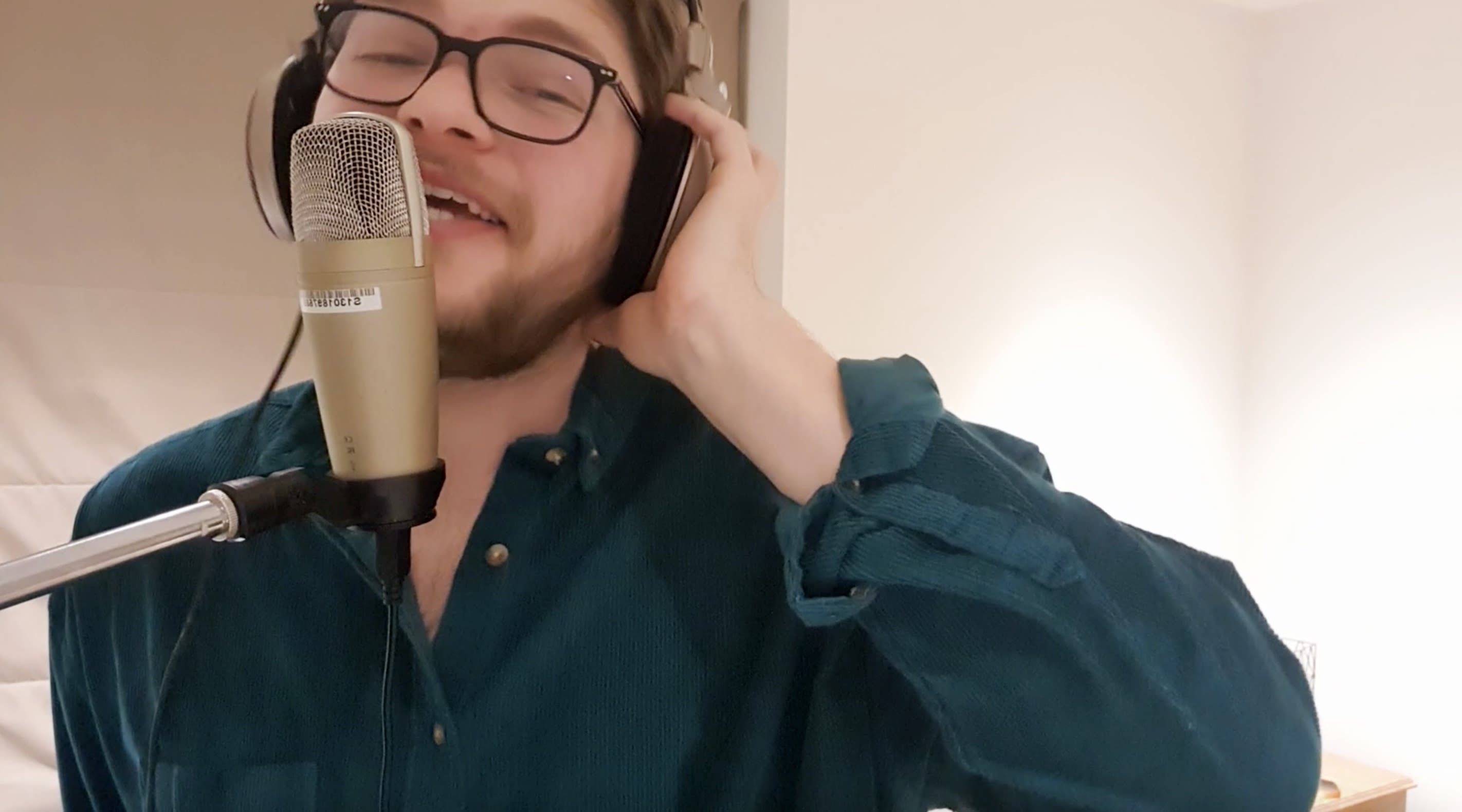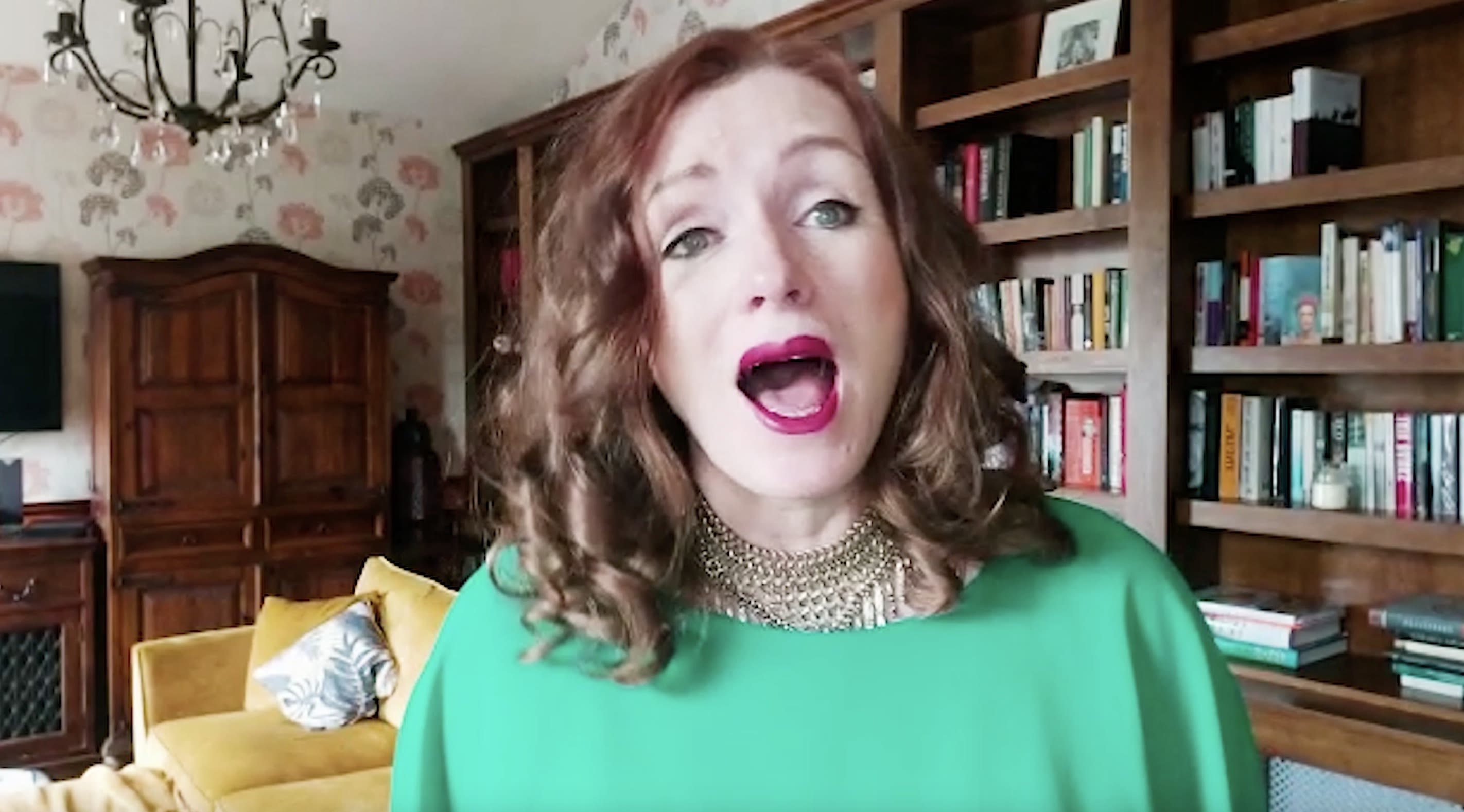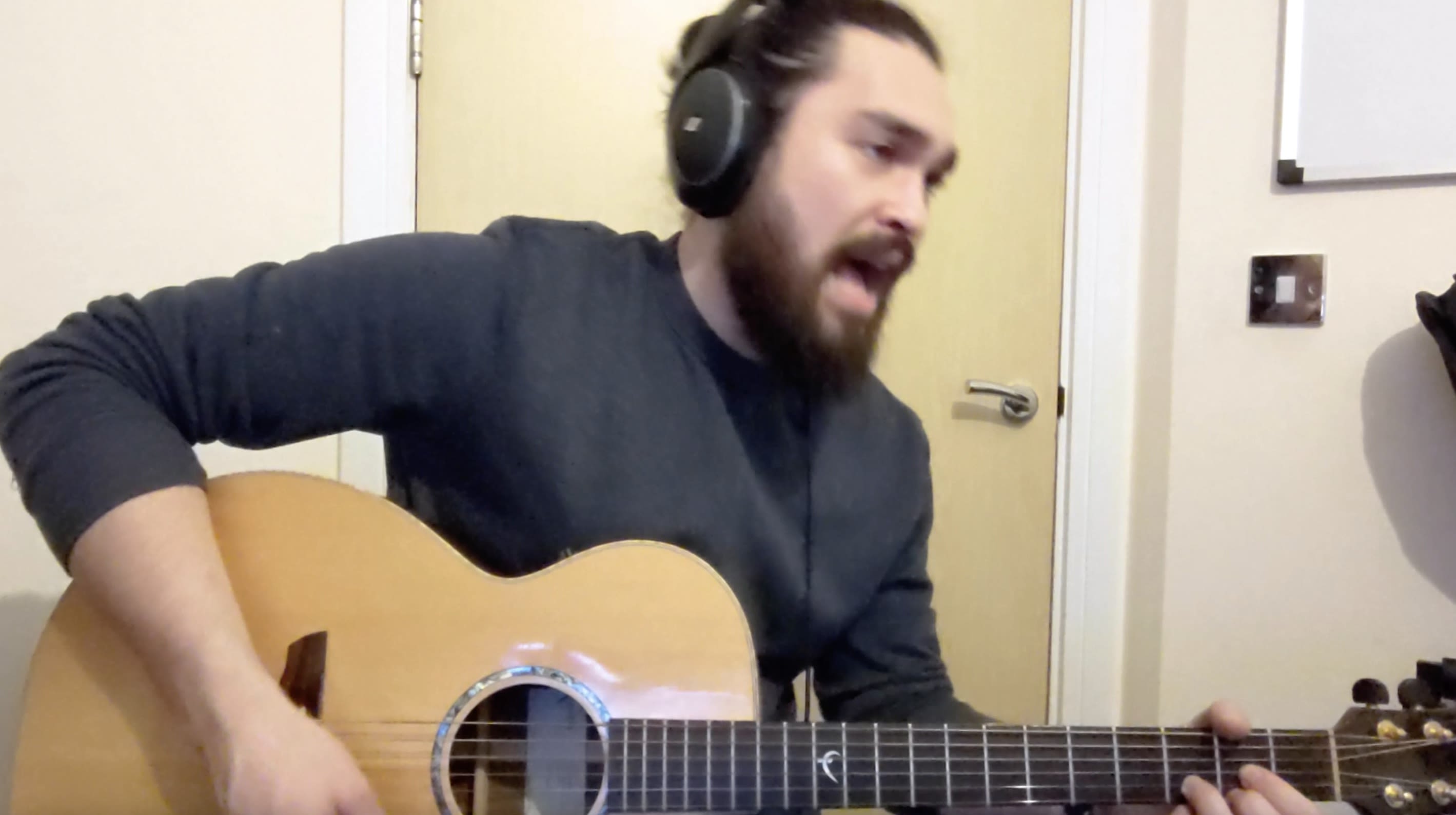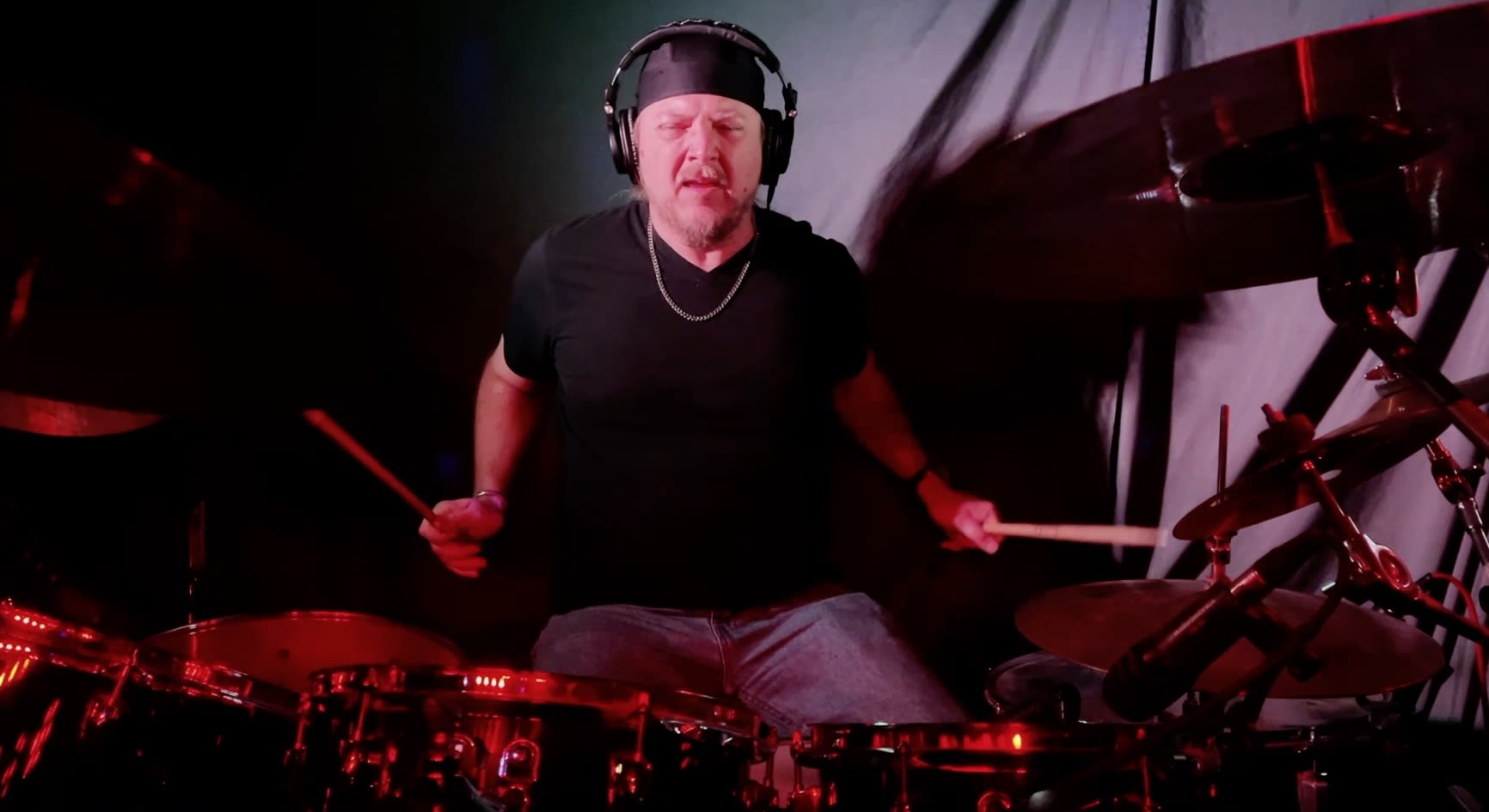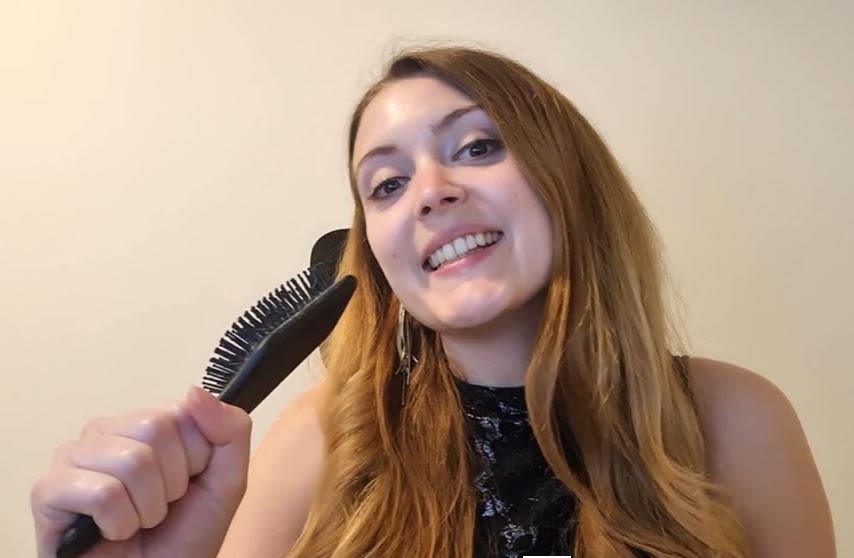 Item 1 of 8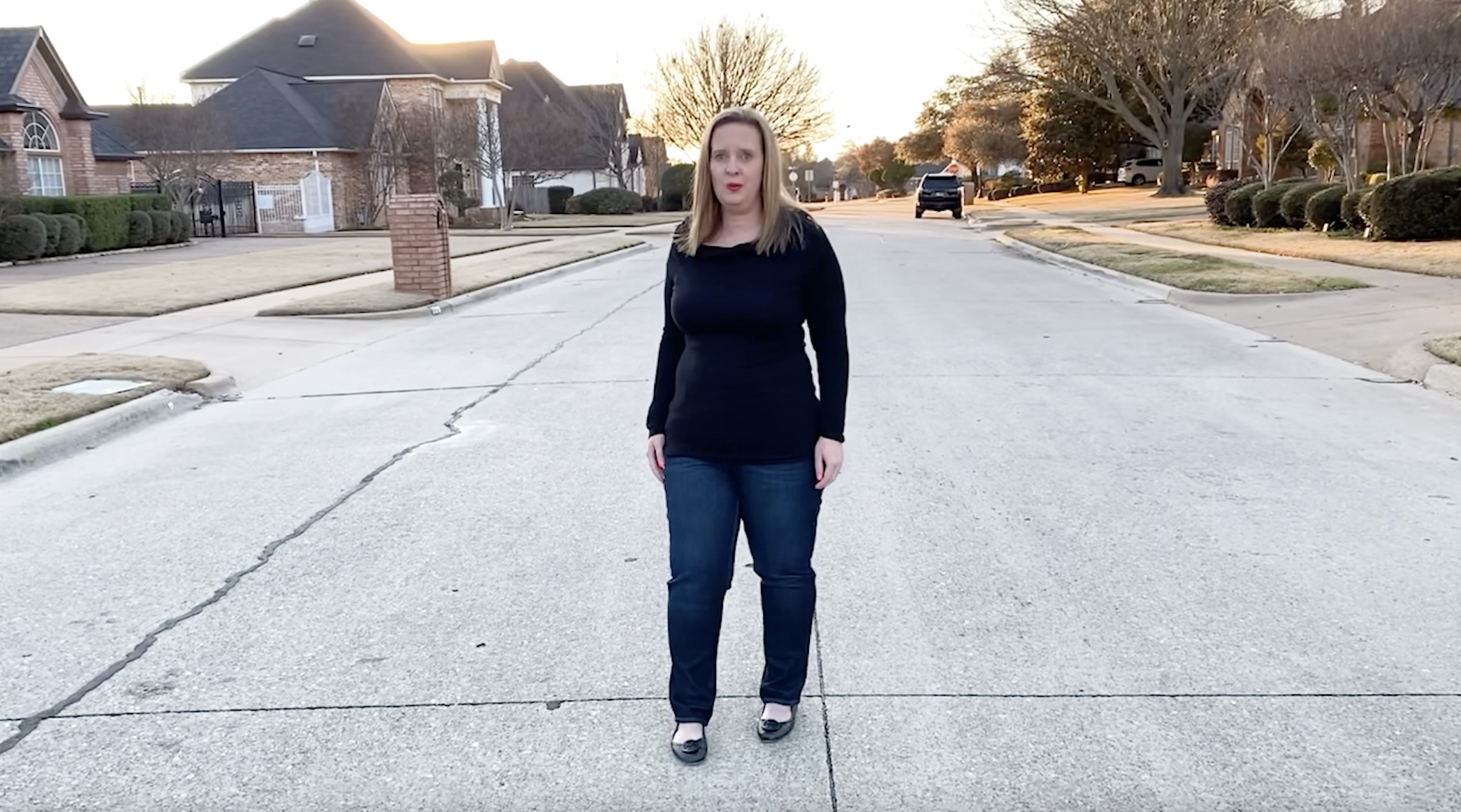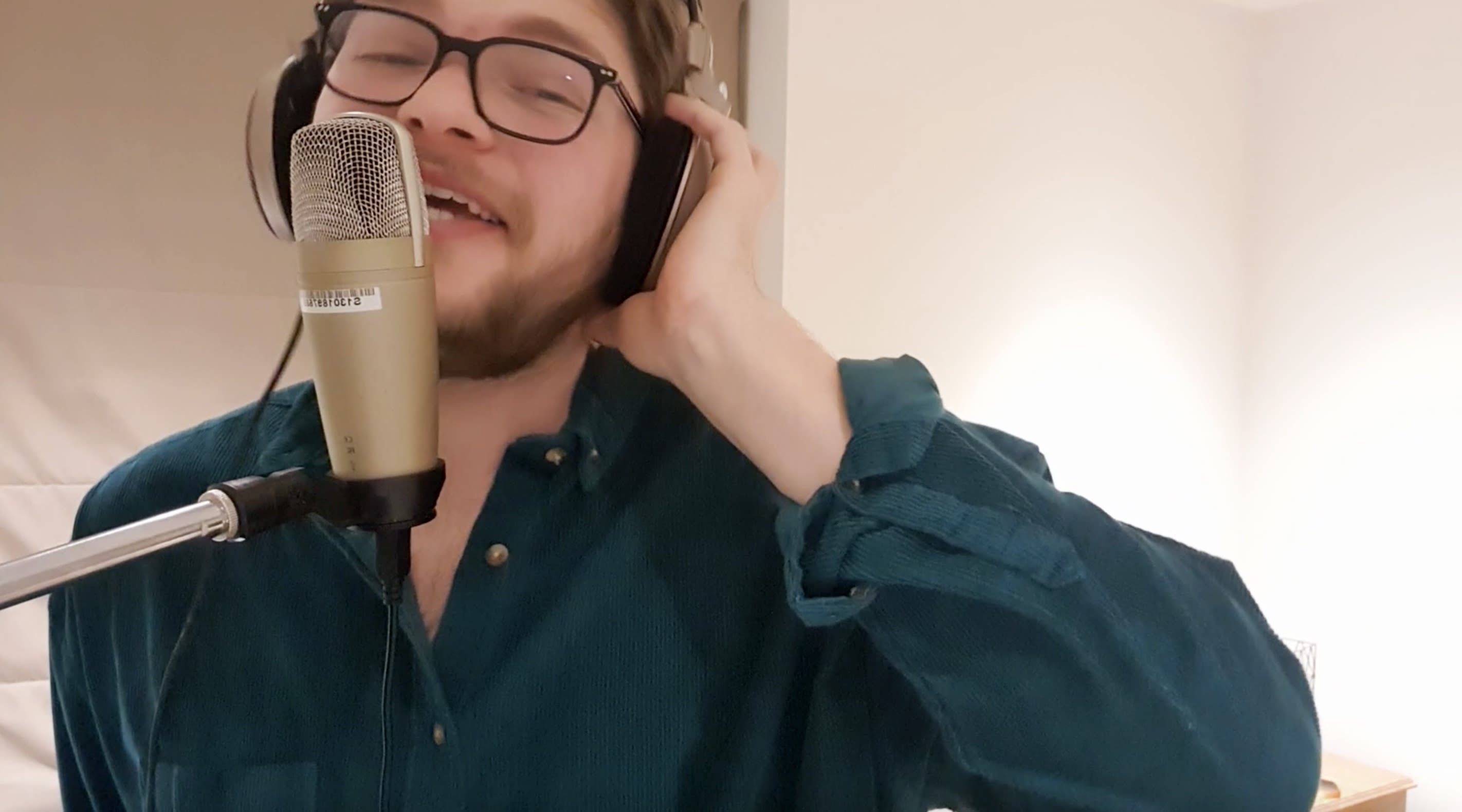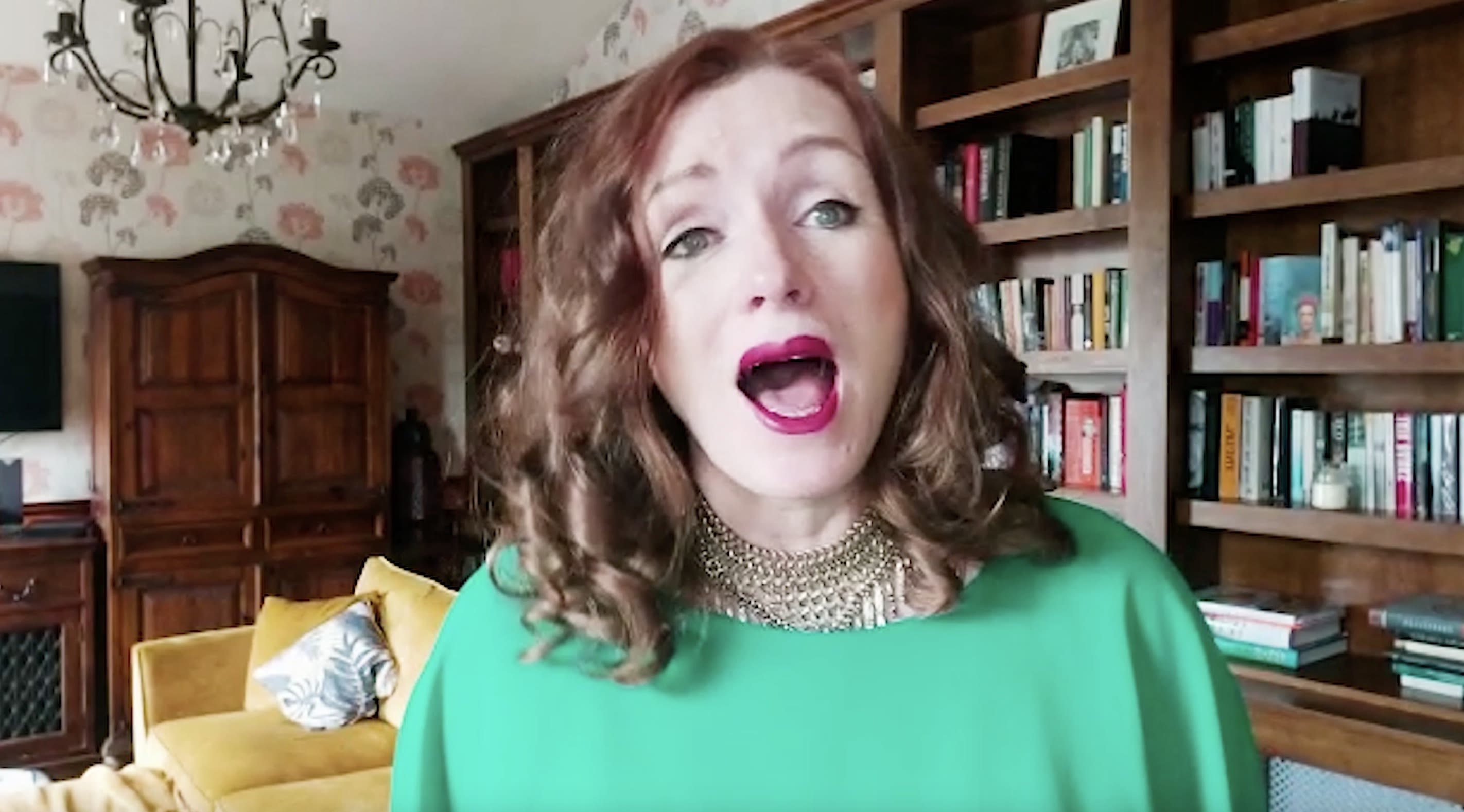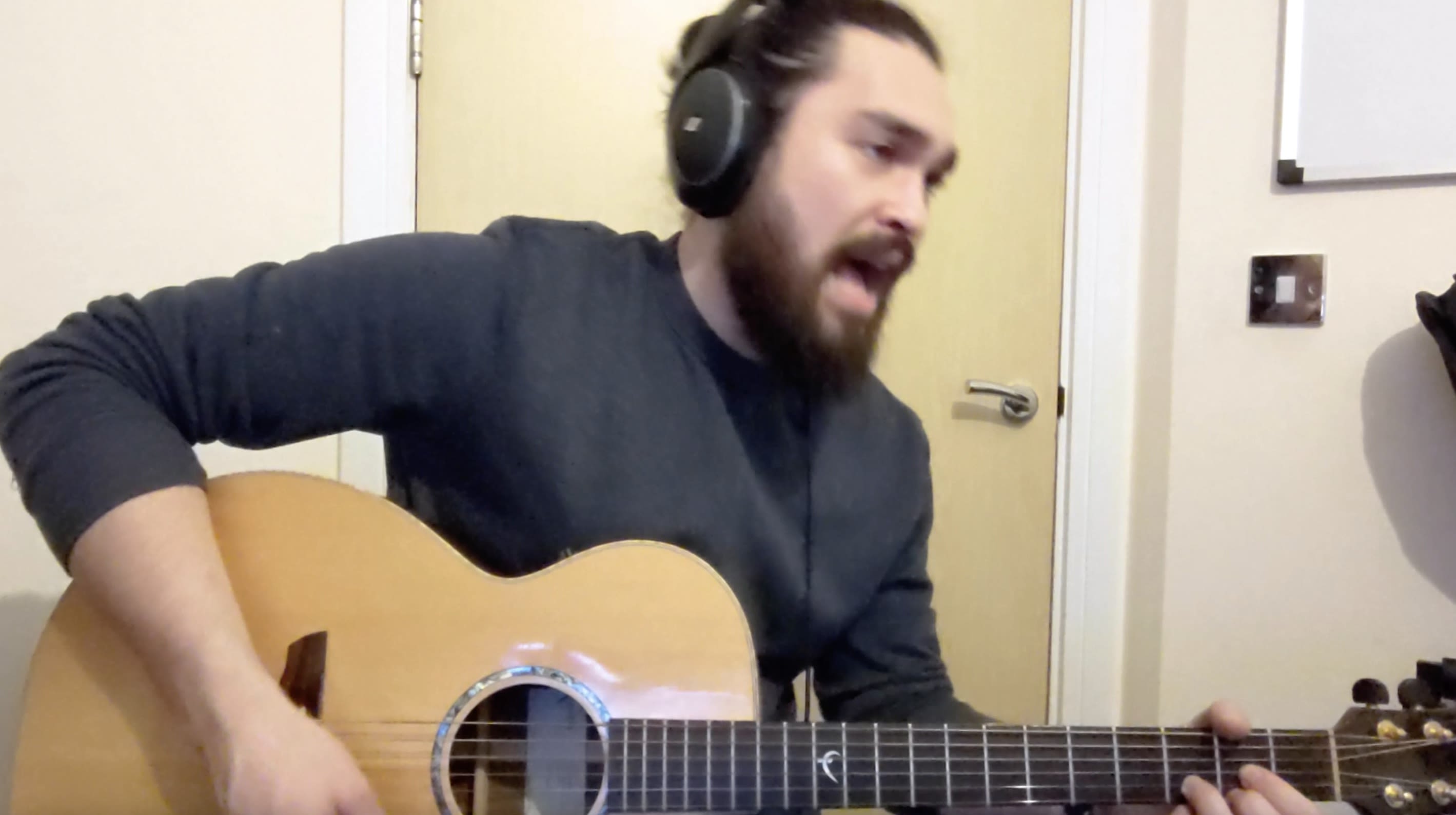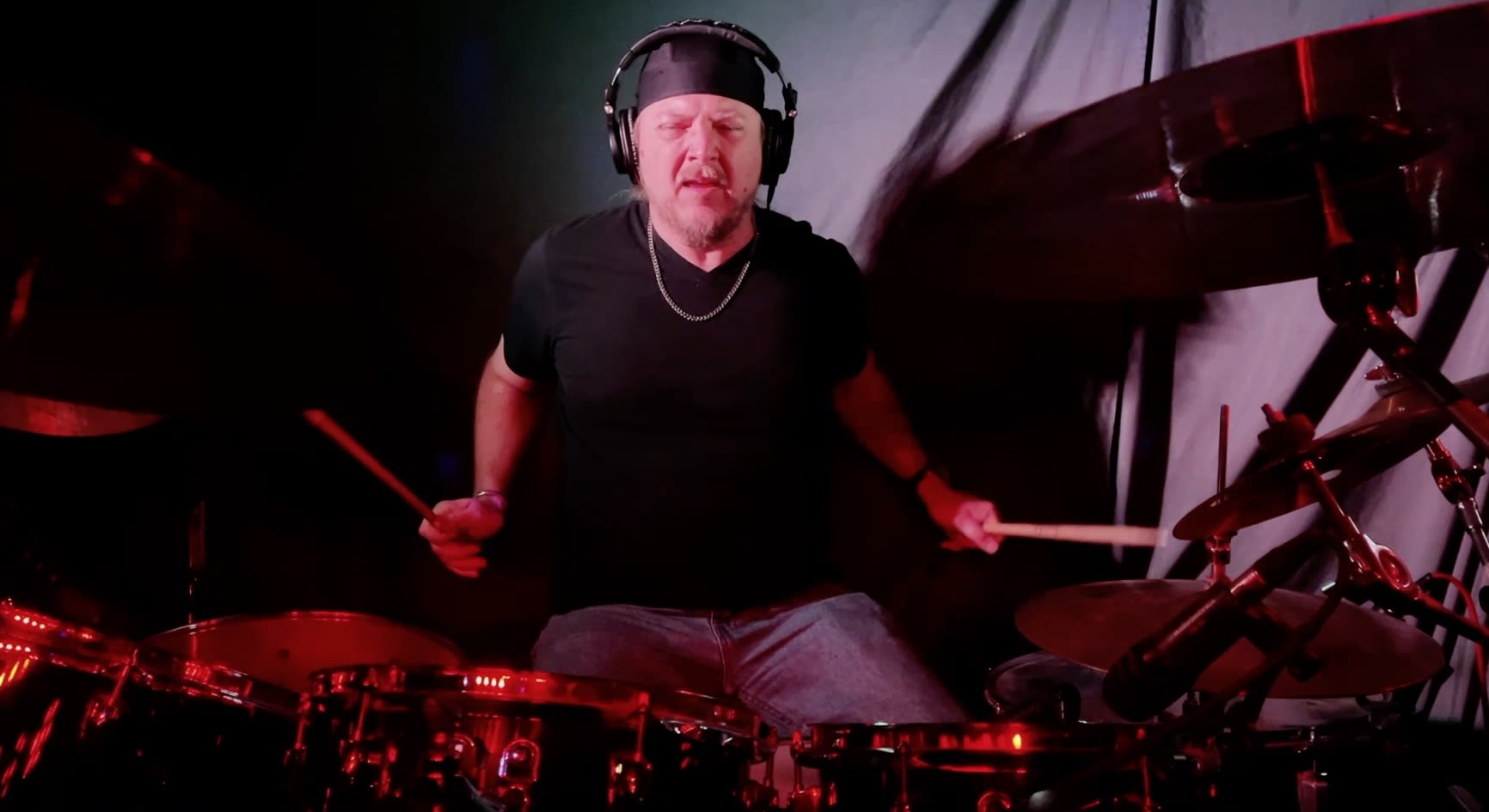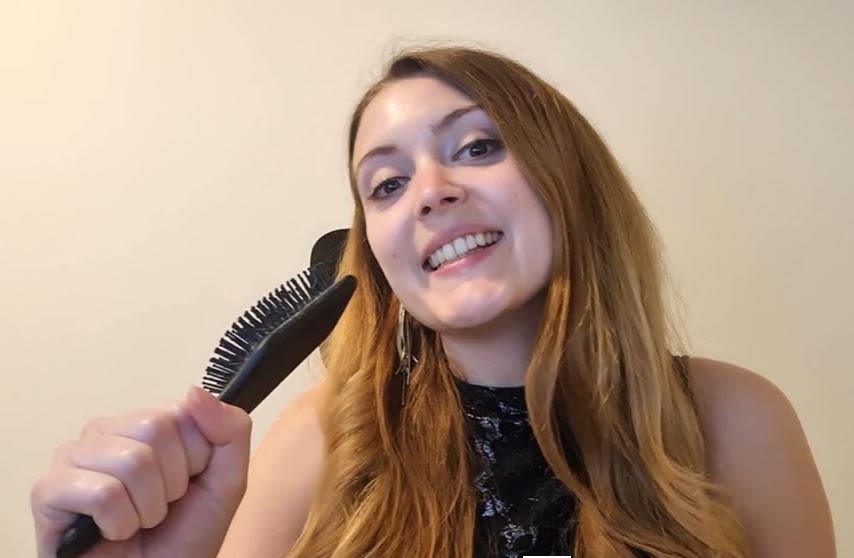 In loving memory of those we have lost from Covid-19. May their love, laughter, memories and music play on in our hearts forever.